ID Shop Takes the Fear out of Ordering Your Event Credentials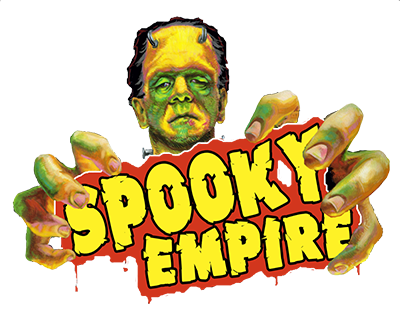 "We've had a great experience with ID Shop. They have been very easy to work with. They're fast and their prices are great."
– Gina Mongelli
Spooky Empire, Inc.
The Challenge
As one of the fastest growing horror event promotion companies in the United States, Spooky Empire hosts two of the nation's most popular horror conventions in Orlando, Florida each year. Fans come from all over the world to Spooky Empire's Ultimate Horror Weekend each October and Spring "May-Hem" event over Memorial Day weekend to mingle with horror movie and TV stars and shop for unique art and collectibles.
To many of these fans, the event credential is much more than just a ticket – it's a coveted keepsake. "The event credentials are more than just a badge," said Gina Mongelli, an event organizer with Spooky Empire. "They are something for our fans to collect."
The Solution
Combined, over 10,000 guests attend the two events each year. Spooky Empire needed a high quality, laminated full-color credential for VIP guests, as well as for convention attendees and staff. The company looked to ID Shop.
"We've had a great experience with ID Shop," said Mongelli. "They have been very easy to work with. They're fast and their prices are great."
The badges are a work of art themselves, with a different artist chosen to create the artwork and badge design each year. Attendees from past shows often wear their credential collections to the events.
The Results
ID Shop is currently working on the event credential for Spooky Empire's "Retro" spring event, which has a full lineup of stars including Malcolm McDowell from A Clockwork Orange and Halloween; Joan Cusack from Addams Family Values and Toy Story; and Dee Snider from Twisted Sister.
"We would definitely recommend ID Shop for anyone who needs professional event credentials with a quick turnaround and at a good price," Mongelli said.
For information about these and other products, contact ID Shop, Inc. at (844) 443-7467 or visit idshop.com