New School-House Shaped Carpool Hangtags Improve the Carpool Experience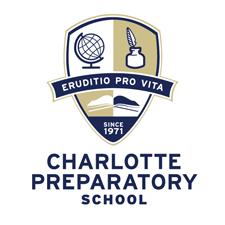 "Our parents love the hangtags. They definitely make carpool move faster and more smoothly. All of our teachers and parents are always saying how glad they are to have these."

– Allison Evans
Director of Marketing & Communications
Charlotte Preparatory School
The Challenge
With approximately 400 students enrolled in Pre-K through eighth grade, afternoon carpool at Charlotte Preparatory School was a challenge. Some 270 families line up each afternoon to pick up their children, requiring a large group of teachers – stationed throughout different locations on the pick-up route – to successfully coordinate the process. The school needed a way to identify parents more efficiently in the carpool line to speed up the process while at the same time ensuring student safety.
The Solution
Charlotte Preparatory School has relied on ID Shop for many years for its parent, staff and visitor ID badges, as well as its lanyards. Four years ago, the school also began using ID Shop's unique Schoolhouse Carpool Hangtags to improve the afternoon carpool process.
"The carpool hangtags provide consistency and visibility," said Allison Evans, Charlotte Preparatory School's director of marketing and communications. "When the teachers are lined up for carpool, they can easily see the names. It makes the process run much smoother."
The Schoolhouse Carpool Hangtags are designed to hang on a car's rearview mirror for easy visibility. Much more durable than a paper tag, these plastic hangtags also have large print, making it easy for teachers to see students' names. The tags come in customized shapes and include the school's logo, mission statement and contact information.
"At our school, we identify students by name, not by number," said Evans. "The carpool hangtags not only make the carpool process easier, but are also a marketing piece for the school."
The Results
Before the beginning of the school year, Charlotte Prep sends ID Shop its database. The hangtags are then produced offsite and delivered before the first day of school. "The customer service at ID Shop is great – I love it," said Evans. "They help us dig through the data, clarifying things for certain families to make sure everything is correct."
Parents of students at Charlotte Prep are also fans of the ID Shop hangtags. "Our parents love the hangtags," said Evans. "They definitely make carpool move faster and more smoothly. All of our teachers and parents are always saying how glad they are to have these."
For more information on these or other products, contact ID Shop, Inc. at (844) 443-7467 or visit idshop.com