ID Shop Offers Prox Card Personalization at a Competitive Price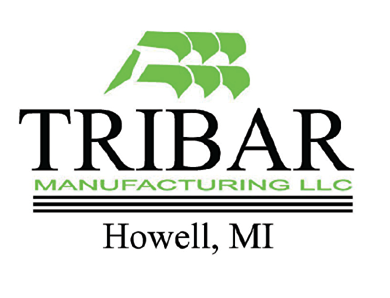 "Ordering our employee badges through ID Shop has made my life much easier. We get what we need on time and the quality and customer service is great. I would definitely recommend them!"
– Cathy Muylaert
Human Resources Manager
Tribar Manufacturing
The Challenge
Each of Michigan-based Tribar Manufacturing's 400+ hourly employees carries an ID badge with an embedded chip that tracks their daily time and attendance. The company had been purchasing these cards through Kronos – the same company that provided Tribar's time and attendance system – for many years. Though the quality of the cards was good, they were generic cards that did not include Tribar's logo.
"We wanted a more personal, cost-effective solution without sacrificing accuracy and security," said Cathy Muylaert, Tribar Manufacturing's Human Resources Manager.
The Solution
Today, Tribar orders all of its employee badges from ID Shop. The 31bit format clamshell Prox Cards are pre-printed with Tribar's logo and are compatible with Kronos, as well as the company's new Attendance on Demand® time and attendance system. Muylaert adds each employee's name to his or her card with a label-maker.
"We sent ID Shop our logo and they quickly sent back a sample for us to approve," Muylaert said. "It's an even better product than what we had before and it's much more cost effective. We love it."
The Results
What sets ID Shop apart from other vendors is its ability to personalize any type of card. ID Shop carries cards of all sizes and formats and is continuously adding formats through its manufacturing process.
"Ordering our employee badges through ID Shop has made my life much easier," said Muylaert. "We get what we need on time and the quality and customer service is great. I would definitely recommend them!"
For information about these and other products, contact ID Shop, Inc. at (844) 443-7467 or visit idshop.com