ID Shop Makes Credentialing Easy for M&T Bank Stadium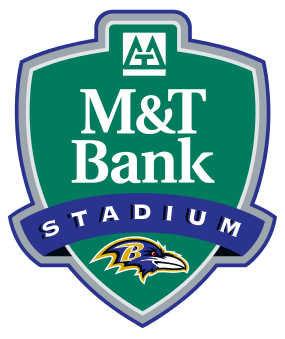 "ID Shop saved us a lot of time and gave our credentials a very professional look."
– John Cline
Director of Event Operations
M&T Bank Stadium
The Challenge
M&T Bank Stadium, home to the Baltimore Ravens, isn't just a premiere NFL venue. In addition to the 10 NFL games each season, the stadium also hosts several major college football games, concerts and other special events each year.
Events of this size – the stadium seats just over 71,000 – require a lot of full time facilities and security staff, as well as other "day of game" team members from catering and concession to housekeeping and guest services. In all, event day team members typically total over 2,000 people, and everyone is required to wear an event credential.
The stadium needed a vendor that could produce game day badges for each event complete with variable data, barcodes, and in some cases, on a tight deadline.
The Solution
After evaluating several vendors, M&T Bank Stadium chose ID Shop to provide its event badges and credentials.
"Before, we were printing them in-house, which consumed an amazing amount of time and energy," said John Cline, the stadium's Director of Event Operations. "ID Shop saved us a lot of time and gave our credentials a very professional look."
The full-color credentials are printed on a thin, synthetic durable paper that can stand up to inclement weather. Some Team Member badges include the worker's group name and department, while others include barcodes to track time and attendance. Team Members attach the badges to their lanyard, belt loop or jacket zipper with an elastic loop.
"We have games in the rain and snow and these badges are very durable, which is important," said Cline. "We needed something that would be secure throughout the course of the event and not fall off or deteriorate."
The Results
After three seasons of using ID Shop for its "MoistureTuff" event day credentials, M&T Bank Stadium has built a personal relationship with the company.
"When I need something, I call Linda (Rogers). We have a great rapport now," said Cline. "When we have something on a tight deadline, it's a very easy ask. In playoff season, for example, I can send her the manifest and say, 'I'll let you know if we need it.' Everything is always on time and of great quality. It's a seamless process."
For information about these and other products, contact ID Shop, Inc. at (844) 443-7467 or visit idshop.com