ID Shop Provides Credentials to Fast-Growing Pensacon Convention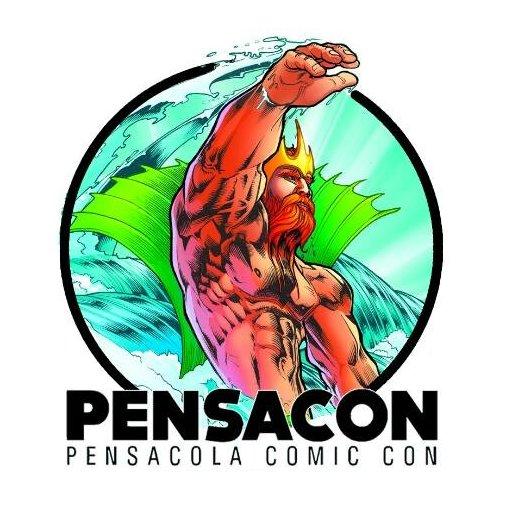 "Next year, we'll order even more from ID Shop. They have genuinely been a pleasure to work with."
– Will Philips
Event Coordinator
Pensacon
The Challenge
A young, fast-growing pop culture convention, Pensacon – Pensacola's Comic Con – is making a big impression.
Last year, the four-day conference hosted more than 22,000 attendees at three major hotels, generating over $3.8 million in the local economy. For these thousands of attendees, the official Pensacon event credential is an important part of the overall conference experience. And with an order this large – that typically isn't placed until ticket sales begin – having a physical proof of the product in-hand as early as possible is critical. Event organizers needed a vendor who could produce high quality credentials with quick turnaround times.
"We wanted to do something a little different our second year," said Will Philips, Pensacon's event coordinator. "We wanted a high quality badge and someone who could turn them around in a shorter amount of time."
The Solution
Pensacon had used a local Florida-based credential vendor its inaugural year, but production times were slow. For its second annual conference, organizers turned to industry veteran ID Shop for all of Pensacon's credentials and custom lanyards including general admission weekend passes, as well as VIP badges and a special "Golden Ticket" All Access Pass.
"ID Shop was able to provide a physical product to proof very quickly and the quality was great," said Philips. "We were in constant contact leading up to the event. They were very professional and our orders were always correct."
In addition to the 11,500 full-color event badges and 2,000 customized lanyards, Pensacon also relied on ID Shop for its badging accessories.
"We needed an emergency order of 8,000 badge clamps and they had them to us very fast," said Philips. "I can call them for anything and they get it here instantly."
The Results
For the third annual Pensacon convention, which is scheduled for early 2016, organizers plan to order more products from ID Shop, streamlining the credentialing process and further consolidating its vendors.
"Next year, we'll order even more from ID Shop," said Philips. "We enjoyed their timely response, the quality of their products, and their overall customer service. They have genuinely been a pleasure to work with."
For information about these and other products, contact ID Shop, Inc. at (844) 443-7467 or visit idshop.com